What's Really Involved In Dog Care
Before you bring your new puppy or new dog home you need to do some research. This is especially true if you have decided to purchase a purebred puppy. There is more to dog care than just feeding and walking a dog.
Proper dog care is going to mean regular visits to your vet. They will need shots plus other preventative medications such as heartworm and if you are going to board your dog at some point they will need protection against kennel cough. These regular visits can add up so you need to understand the cost involved in owning a pet.
Then there are the unexpected trips to the vet. Your dog may get hit by a car, they may swallow a foreign object or they may end up with some sort of illness that will require treatment. These unexpected visits to the vet can be quite costly.
I mentioned earlier that it is important to do research especially if you have decided that you would like to purchase a purebred. Certain purebreds can be prone to certain ailments. Certain large breed dogs can be prone to hip dysplasia, weight problems and heart disease while certain small breed dogs may be prone to eye problems, breathing problems even wobbly kneecaps.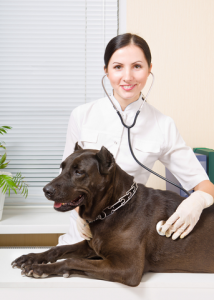 Looking after your new dog may require regular visits to a groomer and daily brushings. Also you may need to vacuum every day just to keep up to the hair shed by your dog.
Exercise is another factor that is important when it come to dog care. Some dogs need a lot of exercise while some dogs need very little exercise. If you are a highly active person then a dog that needs a lot of exercise may be the dog for you. Often these type of dogs like to do things like agility, fly ball or maybe even herding. Typically these high energy dogs need something to do on a regular basis. There are many dog clubs that you can join in order to get you and your dog involved in obedience, agility, fly ball and more.
One class that you should enroll your dog in is obedience class. Even if you know how to train a puppy or dog, obedience class will help to socialize your puppy or dog with other dogs and other people.
As well as obedience class another aspect of dog care is training your dog to go potty outside hopefully in a designated area. This training should start as soon as you bring your new furry friend home. The less accidents in your house the better.
Another very important aspect of dog care is establishing yourself as the alpha. You may think this belongs in the training area but dogs need to know their place in the pack. If you do not take the alpha role your dog will be confused and unhappy and may start engaging in destructive behaviour. He will also try and take the alpha role since a pack does need a leader and in his eyes you're not doing a very good job.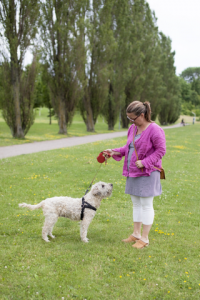 So if you are thinking of getting a puppy or a dog make sure you do some research and know what you are getting into. Dogs are wonderful companions that are a lifetime commitment, they are not disposable property.