Have you ever had a dog that you considered aggressive towards other dogs? Have you ever been in the situation that when you are walking your dog you run into another dog and your normally calm dog turns into Cujo.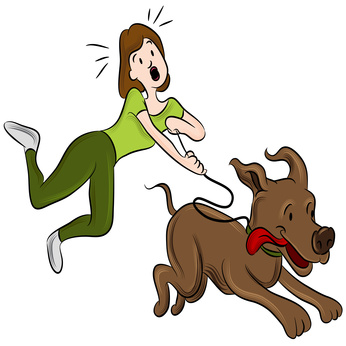 You usually tend to do a couple of things. Maybe when you see the dog approach you cross the road to avoid him or you may just stop walking your dog altogether.
Your dog's actions are controlling your actions. So this can only mean one thing. Between you and your dog, your dog is the boss when it comes to your relationship. He is the one calling the shots not you.
Sure you have tried pulling on the leash, tried a different collar or even a harness, maybe you have even tried to entice him with treats to no avail.
You need to take back your rightful position in your pack. You need to be the leader not the follower you have become.
You see your dog as aggressive but he is also dominant. A dominant dog is only doing his job and that is to protect the pack even if you are the only other member of the pack. Anything that he deems a threat to himself and you he is going to react in protect mode, thus the aggression.
Over the years we have domesticated the dog to the point that we often forget where they originally came from and how they lived.
Back To Basics
We need to remember that dogs once upon a time before they started living with us lived in a pack situation. Everything was done for the good of the pack. Being the leader of a pack afforded you many benefits. For example you were the one with the breeding rights and you were the one that ate first. Of course with these privileges came responsibilities. The biggest responsibility was to protect the pack from danger.
So even though the dog has been domesticated for years they still hold on to the pack mentality. If you do not step up and take that position they have no choice but to do it. Therefore you are putting the responsibility of the pack onto your dog.
Taking Back The Alpha Spot
It is time for you to take your rightful place in the pack and that is "The Leader".  Now some trainers use very forceful methods when taking back control. You need training that uses a more gentle approach.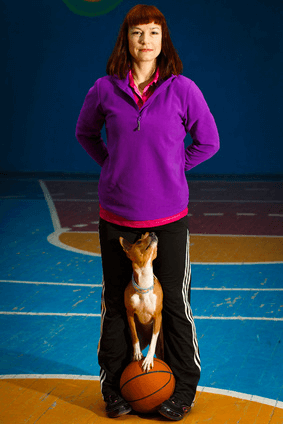 Doggy Dan knows dogs. He can show you how to take back your leadership role in a very simple way. Not only does he offer a simple approach but his approach does not use some of the harsh tactics used by other trainers.
If you have ever watched any of the videos showing Doggy Dan and his pack around other dogs you will notice how well behaved his dogs are. The reason they are so well behaved is that they are relaxed because their leader Dan is relaxed. They have no responsibilities that is all on Dan.
Right now you may be following a great training program but as soon as a distraction is introduced you have lost your dog. Why you ask? The reason your dog loses his focus is because he has to switch into protect mode as the leader of the pack.
In order for your training to work you need to first establish yourself as the Alpha.
Doggy Dan has what he calls the 5 Golden Rules that he uses to establish himself as the Alpha. These rules are enforced by using simple gentle techniques.
Here are some training techniques that Doggy Dan is willing to share with you but he does emphasize this works really well when you are the Alpha.
These tricks or techniques are for when other dogs are approaching.  This will help distract your dog and keep him calmer.
Doggy Dan's recommendations are as follows:
Use of Food: Using food to distract your dog works really well with dogs that are food motivated. Use food that your dog find especially tasty like chicken or cut up hot dog.
Take It Slow: This is going to happen overnight. Remember Rome wasn't built in a day. If you overdo it your dog can become bored and things will not go as planned. Going at a nice slow pace will help build the bond between the two of you and help build your dog's confidence.
The Walk: Before taking your dog out where he is sure to meet another dog make sure you can control your dog on the walk. If you need to use a training collar to do this then use it.
Focus: Try to concentrate on what you want your dog to do not on what your dog is doing.
Be Prepared: You need to be on your toes at all times. If your dog steers off course it is your job to step in and guide him back on course with a gentle tug or simply walking him in the other direction.
Anytime that you correct your dog's behaviour remember to be relaxed.
The reason that training works well after you establish yourself as boss is it plays right into your dog's natural instincts.
If you have two dogs one of the dogs will be dominant over the other. They will never be on the same level. When you are thrown into the mix and have establish yourself as the alpha you have taken all responsibility away from your dog. He can now relax as he does not have to protect or become tense etc that is all on you.
Watch the following video of two dogs playing at being dominant and being submissive.
It is time for you to take the Alpha Spot away from your dog!   You need to become the kind and gentle leader that your dog or dogs are looking for. Follow the link below and get a 3 day trial for $1.00 at Doggy Dan's amazing site.
Share This: