Bringing home a new puppy can be a very joyous time but before you take that step you should back up and make sure you know what you are getting into. Choosing the right dog now can possibly save you a lot of aggravation down the road.
Here are some things to consider when choosing a dog. What size dog do you want. Do you want a big dog or a lap dog. Can you handle a large breed dog? Most large breed dogs do need a lot of exercise and more room than a small dog. Are you an active person or are you more of the couch potato variety human?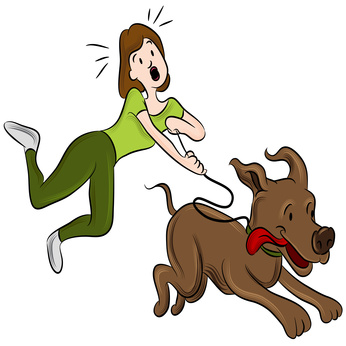 Another factor to consider when choosing the right dog for you and your family is do you want a dog that requires a lot of grooming or would you prefer a dog that does not need to be brushed on a regular basis. Grooming can be time consuming as well as expensive if you need to take your dog to the groomers on a regular basis.
Another consideration when choosing the right dog for you and the family is do you want a purebred or a crossbreed. Purebreds will more than likely cost you more money right away. Certain breeds have certain traits and can be prone to certain health issues. You really need to investigate the breed you are interested in before running out and buying one. Also if you opt for a purebred you need to find a good reputable breeder.
Can you afford a dog? When choosing the right dog for you and the family you need to consider the expense that comes with ownership. There are regular trips to the vets for shots and heartworm and then there are the unexpected trips to the vets. Emergency visits to the vets can be expensive and is something you should factor in when choosing the right dog.
Dogs are not throwaway items. They are a lifetime commitment. So when choosing a dog try and make sure you are choosing the right dog for your sake and the dogs'.
For more help choosing the right dog check out the following Secrets To Dog Training Review
Share This: