When it comes to dog training there are many opinions on this subject.  Over the years there have  been many changes to the way trainers train dogs.  Today most trainers try to use positive dog training methods.  With earlier methods it was believed that a dog had to submit to its owner, so some of the methods used in training were quite harsh.  Equipment such as choke collars and prong collars were frequently used to get the dog  under control.  A dog learned to obey or they continued to receive harsh treatment.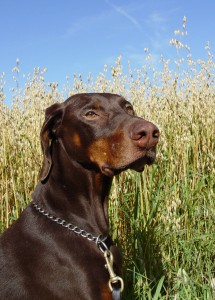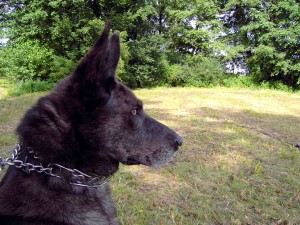 As we learned more about our canine companions we learned that dogs would do just about anything to please us.  Positive dog training methods became the accepted method as we observed that puppies and dogs would obey for some type of treat, whether it be their favourite scrap of food or their favourite toy.  Many police dogs today are rewarded with some sort of a tug toy or ball when they perform well.
The one aspect of dog training that has never changed is consistency.  When you are training your dog you need to be consistent.  By being consistent your dog will better understand what you are trying to convey to him.  It will cause a lot less confusion for him.  If the dog is being raised in a family atmosphere you need to make sure all family members are on the same page.
If children are going to be involved in the dog training it might be a good idea to make up a chart of things that need to be done. It is especially a good idea to keep track of their feeding schedule. Not all puppies are the same so it is handy to know how long after drinking and eating that your puppy needs to relieve themselves.
Knowing his/her schedule will help you know when you need to take them out. When you need to go out you still need to look after your puppy. If you are not going to be out too long you may be able to delay their meal.
However, if you are going to be out for awhile you will need to know how long approximately that you will be gone. You need enough time to feed your puppy and allow him/her time to relieve themselves.
Another good thing to remember is a tired puppy is less likely to get themselves into trouble. Before going out make sure you engage your puppy in some sort of exercise. This way he will be tired and most likely just sleep when you are out.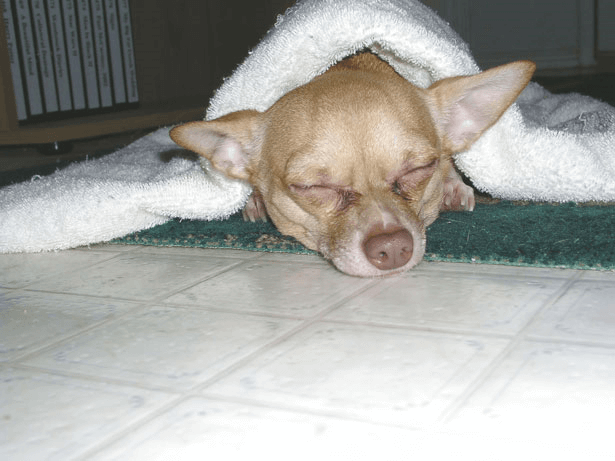 One of first things you will be teaching your new puppy is where they can go to the bathroom. You need to decide what method you are going to use. Some people who have little dogs train their dog to do their business on puppy pads. Most people train their dog to relieve themselves outside.
Whatever method you choose make sure that you are consistent. If you are not consistent with your dog training methods it will take you much longer to train your dog.
Also make sure that you are not reinforcing bad behaviour. When training your dog make sure that you only reward good behaviour.  An example would be if your dog barks too much but stops when you give him a treat you basically are telling him it is OK to bark. You are trying to distract him with a treat to stop him from barking, but he knows that every time he barks he is rewarded with a treat. Who's training who?
Often we see a very well trained dog that not only responds to vocal commands but also to hand signals. You may think that you do not need to go that far with your dog training. There are times though where you may not be able to get your dog to respond to your vocal commands. You may be in a noisy environment and the dog simply cannot hear you or he may be a fair distance from you and cannot hear you clearly. Having your dog trained to respond to hand signals may just save their life.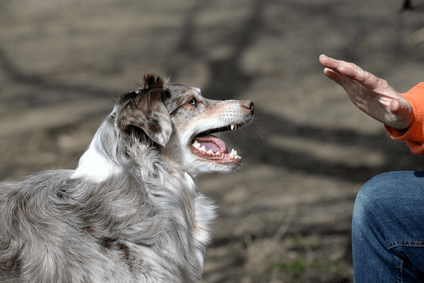 Whatever you decide when it comes to positive dog training methods just make sure that you are consistent and that you end each training session on a good note.
Also remember once your dog is "trained" you do not just stop training your dog.  Dog training actually becomes a way of life for you and your furry companion. Everyday your positive interaction with your dog is a form of dog training. Most dog lovers however just see this as hanging out with their canine companion and enjoying their time together.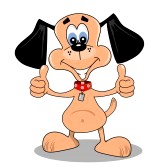 There are many programs that will help you to properly train your dog.  We will be looking at some of these programs in future posts.
Here is an interesting statistic that may motivate you to properly train your dog.
"The single greatest cause of death in dogs under one year of age is not Parvo, it's not Distemper, it is lack of obedience training and 93% of training and behaviour problems can be solved using a series of simple dog training techniques."
Don't let your dog be one of these statistics!  For more information on how you can train your dog using positive reinforcement check out the following training by Doggy Dan.
Share This: