One of the most important things that you can teach your puppy is to come when called. It is also, I believe, to be one of the hardest things to teach your puppy/dog.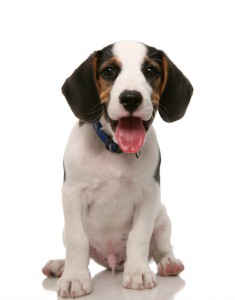 So do you know how to train your dog to come when called? Do you have any idea as to where and when you should begin this training?
First, training your dog to come when called is vital and someday it may even save their life. There is nothing more frustrating than calling a dog and have it just totally ignore you. Many times owners get so frustrated that when the dog finally does come they make the biggest mistake ever which can be really hard to undo, they punish their dog.
You may defend this action by saying the dog did not come when called but in your dogs eyes he has responded to your command. So next time when you call him he may be even slower to respond.
Any time that you are teaching or training your dog you need to be patient and you need to keep your emotions on a level keel. Your dog can sense when you are mad and frustrated and they will respond to it.
When you are trying to teach your dog to come when called or anything for that matter you need to set them up for success.
For example, you are out in your fenced back yard and your puppy is running loose. He is very far away from you at this time sniffing at something that has caught his interest.
Would this be a good time to try and teach him to come when called? Probably not. You have no control over this situation. His focus is on something else and at this stage of his training he will not respond to you calling him.
Second example – Again you are out in your fenced back yard with your dog. You have some tasty treats on you. You also have a long leash on your dog. Your dog is away from you sniffing at something which has caught his attention. In a crouched, position treat in hand, with your most enthusiastic voice possible call your dog – "Fido Come". If your dog responds tell him good boy in your most enthusiastic voice. Repeat this until he gets to you then reward him. If he does not respond flick the leash to get his attention. Do not repeat the command. You may want to clap your hands and hold your arms open also and when he starts to come towards you tell him good boy until he gets to you and then reward him.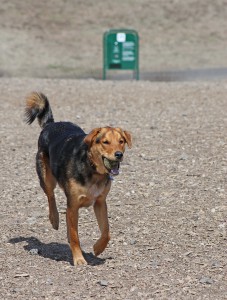 It is going to take a lot of time, patience and practice to fully train your puppy/dog to come. Your ultimate goal is to have your dog respond to your command when off leash.
No matter how well your dog is trained it is never a good idea to have your dog off leash when out in public.
Make sure before you get a puppy/dog that you do have time for them. One of the main reasons for dogs being surrendered to shelters is not enough time to properly care for them. The other reasons are divorce, not allowed at residence and behavioural issues.
Please take the time to care for your dog and to train your dog. Be a part of the solution not the problem. Don't let your dog become a statistic!
For more information on how to train your dog to come when called check out  Secrets To Dog Training.
Share This: