In order to learn how to stop my dog from barking I first need to know why is my dog barking and what is he barking at. It is very natural for a dog to bark and some dogs do bark more than others.
Reasons For Barking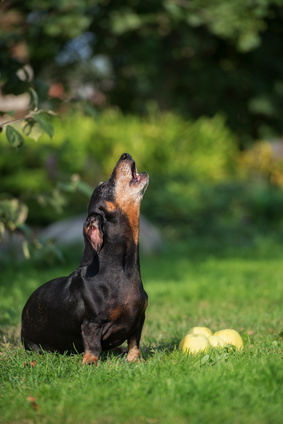 • Warning another animal
• Sounding the alarm
• Fear driven
• Looking to play
• Excitement
• Insecurity
• Bark for the sake of barking
• Combination of all of the above
So you can see that not all barking is bad. If your dog is alerting you to danger then you certainly do not want him to stop that type of barking. However if he is mindlessly barking as he looks for your undivided attention often you may want to stop that type of barking.
An owner needs to know just what their dog is barking at. An owner must also show confidence around their dog to let him know that you are the type of leader that he can trust.
It all come down to the Alpha spot. As the owner you need to be the pack leader and show your dog that you are able to deal with certain situations. You really need to get to know your dog and find out what triggers his barking. Sometimes it takes awhile but you need to learn and understand what your dog is telling you.
For example I have had dogs that will bark at the door when they need to go out and other dogs I have had will simple sit and stare at me when they need to go out. All dogs are different so you need to learn what your dog is telling you.
As I am not a professional dog trainer I looked at some professional trainers to see what they had to say about the best way to stop a dog from barking.
I found out that there are several methods that trainers use to help silence their dogs.
The Best Way To Stop A Dog From Barking
• Teach your dog to bark on command
• Close your dog's mouth
• Give your dog a bone or toy
• Refocus their attention
• Ignore the barking until it stops
• Use a bark collar
• More exercise
Looking at the best way to stop a dog from barking we can see that trainers do employ more than just one method and by the look of these various methods some of them will take some time and effort on your part.   The first way "teach your dog to bark on command" will definitely take time and effort on your part. Having a well trained dog always takes a lot of time and patience. If your dog know how to bark on command then he will know how to stop on command.
The second way can be done with your hands gently over your dog's muzzle or you can use a halter like the Gentle Leader.
The third way to stop your dog from barking is to give them a bone or a toy since they cannot bark with something in their mouth. The trick is not to give it to them when they are barking or they will see it as a reward for their barking.
The fourth method of refocusing their attention usually involves throwing something like a can of pennies to cause a noise which will cause them to refocus on the noise and not their barking.
The fifth method requires a lot of patience and ear plugs. Just letting your dog bark until they tire out may work but you better have very understanding neighbours or live in the country.
Some people have had great success with bark collars.  Some of the collars that use a spray can be set off by other dogs barking so check out the type of collar you get and how it works first.
The last method can help a lot and it would be a daily routine. A dog that is well exercised is usually tuckered out at the end of the day and really does not have the energy or the desire to bark.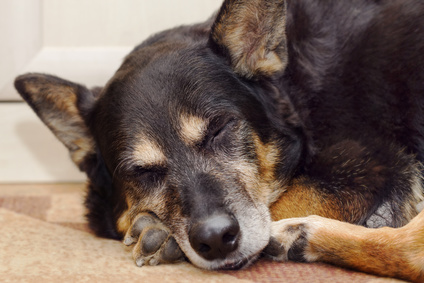 For anyone that has a dog that just won't stop barking it may be time to click on the following and seek some professional help.
Share This: